Weekend is over, and so are the parties. And busy it was, overall 104 awards were shared between these two events, and even more overall with the Irish Film Academy holding its event Saturday.
BAFTA evening was pretty uneventful, like they usually are, it is all about the awards and not about the event itself. Evening was hosted by Stephen Fry, who has done so for several times in the past. BAFTAs have never been so into the red-carpet business, and now with the temperatures in UK, the attendees seemed very reluctant to stay outside with the reporters. Then after few hours of waiting, the show started.
The Artist took home seven awards, including Best Film, Best Director, Best Actor. And like in SAGs Octavia Spencer, Christopher Plummer won in the supporting acting categories. I was bit surprised that Meryl Streep won for leading actress, after some scepticism from the British, but I guess she has won them over with her magnificent performance as Margaret Thatcher in Iron Lady. She gave a bit startled acceptance speech after her shoe fell off and Colin Firth retrieved chivalrously. And that was about the most exciting happening of the evening.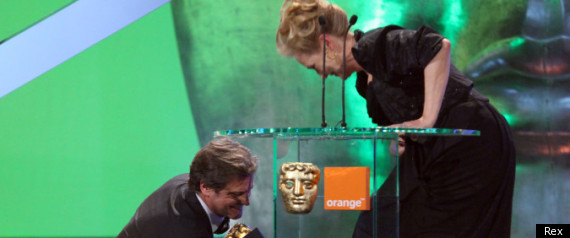 And as predicted,
Tinker, Tailor, Soldier, Spy
received the award for Best British Film. Even
Harry Potter
got some love in the form of Best Special Visual Effects. And for good overall gallery of the red carpet, I suggest you check out this link to
Hollywood Reporter
As a total opposite to the BAFTAs, the Grammy's are all bout the event. And due to the passing of Whitney Houston it also served as a memorial of sort, with people remembering her on stage and the red carpet. Since there are so many categories, even the interviewers on CBS Red Carpet had some difficulties recognising everyone. The red carpet lasted all throughout the pre-event up to the main event.
As for the winners, my predictions were pretty accurate, see the link above to see the full list. Adele won in all 6 categories she was nominated, and as such tied for the record for
most wins in one night for female
with Beyonce's record year 2010. She also made her triumphant return to the stage belting out her mega hit
Rolling in the Deep
. She received standing ovation, and remembered even to thank her doctors for giving her voice back during one of her many acceptance speeches.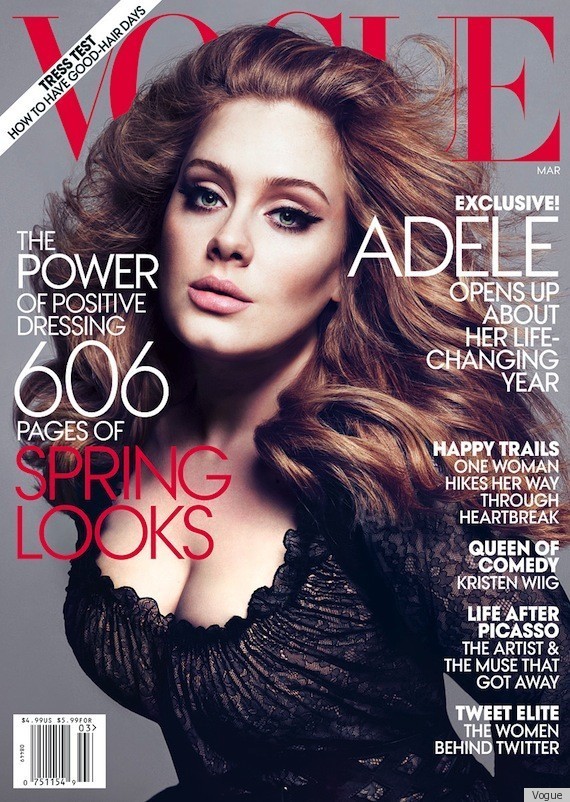 As a close second for the best performance of the night, was Jennifer Hudson. She paid tribute to Whitney by singing her hit I Will Always Love You. Jennifer looked divine while giving the most emotional performance. Chaka Khan was also rumored to be part of the tribute, but I was glad that they kept it simple. And after all we got to see one Disco Diva when Diane Ross presented the award for Best Album.
As for the rest of the performances, it's really hard to compare to the previously mentioned. Legends Paul McCarthy, Bruce Bringsteen, and the Beach Boys all gave audiences something to cheer about, but fell kinda low in my opinion. Rihanna's We Found Love was totally opposite to her glamorous self on the red carpet where she wore a very plunging Armani dress, on stage she was more white trash than Tailor Swift's redneck performance later on the evening. James Brown inspired show by Bruno Mars really got the audience moving, and Chris Brown amazed with his incredible moves (so amazing he had to lip-sync the whole time though). And there really are no words to describe what Nicki Minaj did on stage, it was more like bad acting than good singing, compared to her VMA performance, she really blew it, and I'm guessing got the hate of the catholic church upon her. Katy Perry premiered her new song Part of Me, which was officially released today.
As for the fashion, the ladies and gentlemen kept it surprisingly classy. See
Huffington Post
for their Best and Worst Dressed list.
Since it was the best performance of the night, I'll only post this video of Adele. And because CBS can be a hard mistress, I wouldn't be surprised if they delete almost all Grammy videos, hopefully not this one. But anyways, she is super amazing, enjoy! (And look how slim she looks)
I'll post weekly update later this week, since I don't have time now.
Happy Valentine's Day!! <3